My Musical Story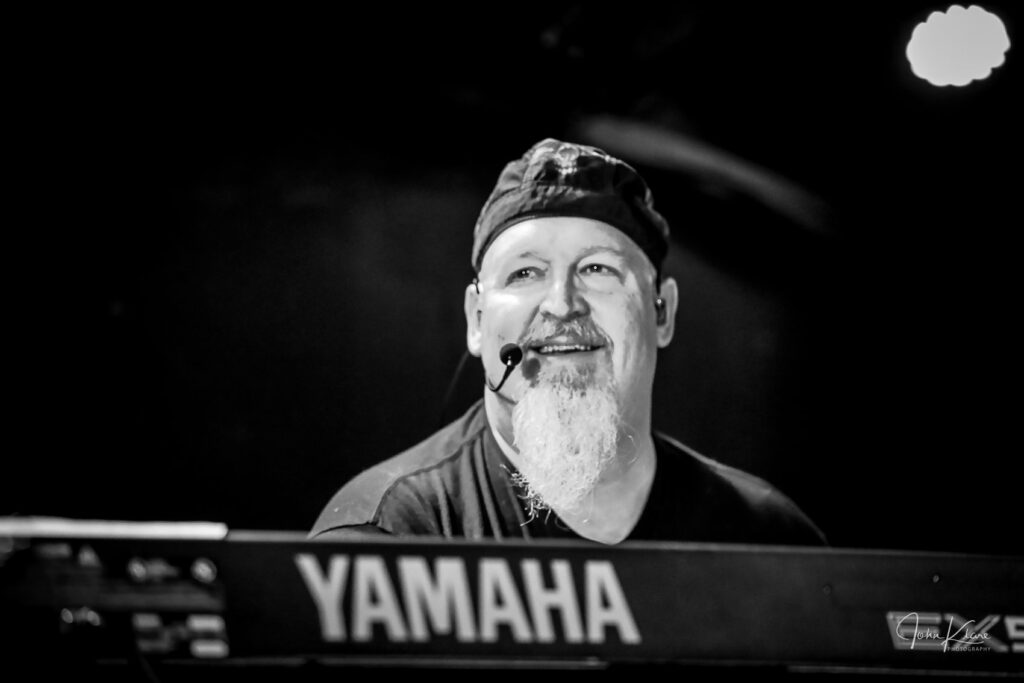 When Jim was just shy of 5 years old his parents received a phone call from a neighbor down the street. "Hey – your kid is playing my piano, and he's playing a song…"  His parents came over and listened as Jim picked out the melodies of songs he heard during music time in kindergarten.  That Christmas a Magnus chord organ found it's way to the Questa household – Jim wore it out in 4 months.
With a desire to kindle his talent, Jim's parents carted him to the local shopping mall and to the Wurlitzer Piano & Organ store.  While his parents talked to a salesman about a piano, Jim jumped up on the largest theater organ in the store and started playing.  His feet couldn't reach the pedals, but he played a melody in the right hand and started forming chords in his left hand.  With the mindset that an organ makes many more sounds than a piano, his parents thought an organ might be a better purchase.  With the organ came 3 cassette tapes of home lessons which Jim devoured in weeks.  The more songs Jim heard, the more melodies he picked out – by the time he was 6 he knew over 40 songs.
Most music teachers would not accept a student so young, but at age 6 Jim's parents found instructor David Brinkmoeller.  David took on the young student and started teaching him the finer points of playing, fine tuning Jim's ear and teaching him the basics of reading music. At age 8 Jim was offered piano lessons at the prestigious Cincinnati College Conservatory of Music.  Unfortunately, Jim found the lessons of playing Twinkle Twinkle and Three Blind Mice very remedial – after all, at that time he could play over 120 songs by memory – so he stopped after 6 months.  It was a decision he would regret decades later.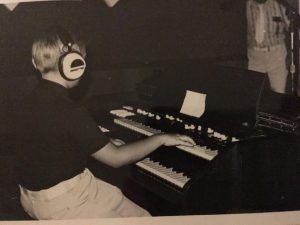 By the age of 9, Jim was playing at shopping centers, store openings, trade shows, and nearly any other opportunity his parents could find for him.  He also appeared on every TV station in Cincinnati at the time (5, 9, 12, 19 and 48), performing on the 50/50 club and Bob Braun Show, Uncle Al show, Paul Dixon Show, among others.  When he was 10 he recorded a 45 including an original song that he charted out for the studio musicians called in for the session   At the age of 11 Jim auditioned for Walt Disney's "New Mickey Mouse Club" and was awarded a Showtime segment that next year.
During high school Jim turned his focus to marching band and the percussion section.  While attending Roger Bacon High School in St. Bernard, Ohio, Jim played nearly every percussion instrument in marching band, pep band, and stage / concert band.  He became percussion section leader his senior year  He also played piano for a school theatrical production, and played a solo piece on organ during his senior year Christmas concert that lead to a 10 minute standing ovation.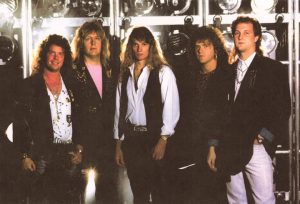 While attending college for Broadcasting, Jim found himself playing in various local cover bands.  In 1985 he answered a call from a high school friend as his band was looking for a keyboard player for an original music project.  Jim joined Mara that year.  Mara started out as a progressive cover band, and morphed into an original project.  With the luxury of their own rehearsal site that doubled as a recording studio, Jim cut his teeth in writing and recording songs for their first release – Breaking The Silence.  Mara would go on to learn a group of cover songs that complimented their original material and they started to play around the Cincinnati and Dayton Ohio area.
During the writing and recording sessions for their follow up album – Poetry In Motion – Jim received a call from singer/song-writer Danny Morgan.  Jim saw this as an opportunity to become a full time working musician, and he accepted Danny's offer.  Jim would play keyboard and keyboard bass and sang background vocals at some of the most prestigious locations in both Cincinnati and across the State of Florida.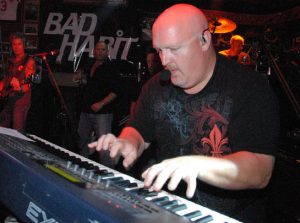 After 15 months, family obligations forced Jim to return home.  Jim's reputation for being a meticulous performer and sound designer meant he was contacted by some of Cincinnati's best performing groups.  After doing 4 weeks of fill in shows with The Take, Jim joined Bad Habit in 1991 – a band with whom he was to spend 19 years performing all over the Greater Cincinnati Area.  Jim also played various fill in shows with other bands as well as a 6 months with Mr. Right.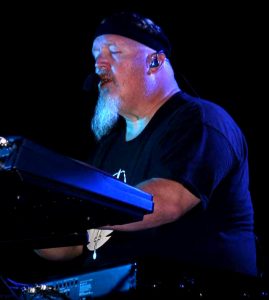 After nearly 20 years with Bad Habit, Jim received a call from a mutual friend to see if he could help out while they searched for a new keyboardist.  Jim would go on to join DV8 later that year.  DV8 went from a pretty good cover band to the talk of Greater Cincinnati in the span of 12 months.  They would open for a stunning number of groups and solo artists including Styx, Night Ranger, The Doobie Brothers, John Waite, Starship featuring Mickey Thomas, .38 Special, The Charlie Daniels band, The Little River Band just to name a few.  DV8's popularity grew in massive fashion making them very popular in the Spring/Summer/Fall festival circuit.  They would go on to play 60+ dates every year.
Jim was also invited to join Dreamboat Annie – A Tribute to Heart.  His keyboard work and meticulous sound design made him a perfect compliment to Melissa Singer-Reed and Anne Coleman's roles as Ann and Nancy Wilson.
Most recently, Jim has been writing and recording some original material for an upcoming release.  As more becomes available, it will be announced here.
Jim lives in Cincinnati with his wife Jennifer.  He has 3 step-children and 4 grand-children.